Back
Mimo Restaurant and Bar Accepting Reservations Ahead of Four Seasons Hotel Nashville Opening
Opening November 1, 2022, Mimo Restaurant and Bar, the flagship restaurant of Four Seasons Hotel and Private Residences Nashville, launches in tandem with the Hotel
Now accepting dining reservations, Mimo's Michelin-starred Chef Nello Turco pulls back the curtain on its exciting spin on Southern Italian fare with Southern US influences
October 25, 2022,
Four Seasons Hotel and Private Residences Nashville, the highly anticipated luxury hotel opening in the heart of Music City, today unveiled menu details for Mimo Restaurant and Bar, the property's flagship restaurant led by Michelin-starred Chef Aniello "Nello" Turco.
Mimo is an elevated Southern Italian dining concept with a focus upon seafood, fused with local Southern influences. Driven by creativity and personal connection, its menu blends Chef Nello's Italian heritage, diverse influences and technical skills built from a career that spans from his home in Italy, to Noma in Copenhagen, to Mio in Beijing – where he earned his Michelin star.
"Our restaurant will be authentic, inviting and exciting from breakfast to lunch and dinner, featuring technique-driven original takes on classic Italian dishes that borrow from local culture and feature local ingredients," says Chef Nello. "We will make everything from our pasta to our sauce to pickles and sourdough from scratch in our kitchen. We'll cater to groups who want to break bread family style to entrees sized right for an intimate meal. There is nothing like Mimo in Nashville, yet it will feel familiar and comfortable and fit seamlessly into the southern identity of the city."
With most menu items being made fresh from scratch in the Mimo kitchen, the restaurant is working with local purveyors such as Pink for sprouts including lentils and wheat, and Bloomsbury Farm for vegetables and herbs.
Mimo will be open for breakfast, lunch and dinner, a catalyst for Chef Nello inventing original and exhilarating dishes to appease appetites at all hours of the day.
Some highlights of Mimo's dinner menu include:
Mimo's Caviar Linguine - Chef's signature sauce, local fried okra and osetra caviar
Clam Conchiglie - With pistachio and caper powder
Roasted Butternut Squash - Served over butternut squash puree and topped with warm beluga lentil salad
For lunch, guest can expect spins on American classics such as the Mimo Smash Burger. The burger will feature four-ounce American wagyu beef patties, sesame bun, house made ketchup, arugula mayo and porcini mushroom glaze with fontina cheese, balsamic pickled cucumber and butter lettuce.
Breakfast will feature dishes like Chef Nello's take on Biscuits and Gravy, which includes a touch of mozzarella to add a refined and elegant flavour, and Fried Chicken and Waffles which will be spiced with homemade sauces that draw on Asian elements such as a touch of soy with Calabrian chili and cayenne pepper.
With a celebrated background in pastries, Chef Nello oversees a talented staff set to curate an unexpected but decedent dessert menu. The assortment is headlined by Autumn in Nashville, an orange mango mousse topped with vanilla cream dehydrated into ornate leaves; other featured items include a basil lemon and sugar and salt tart, which is an exciting combination of sugars such as molasses, brown sugar, white sugar, and local honey along with Italian sea salts and a sorbet made from local Nashville beer.
Mimo is conveniently located on the first floor of Four Seasons Hotel and Private Residences Nashville, and the property's only Four Seasons managed restaurant. It is located at 100 Demonbreun Street in the heart of downtown Nashville's SoBro district and is directly across from Nashville's West Riverfront Park and the Ascend Amphitheater.
Bar Program
Chef Nello's dishes will be paired with a world-class bar program led by Michael Geffin, who brings a wealth of mixology knowledge and experience to his role as bar manager of Mimo Restaurant and Bar. Like the restaurant, the bar aims to instil a sense of community with guests.
"We want guests to feel like we're welcoming them into our home and our community," says Geffin. "We want Mimo to feel like their neighbourhood bar whether they're just visiting for a few days or live or work nearby."
The bar menu pays homage to classic Italian cocktails while also celebrating the spirits of Tennessee. The cocktail menu will add colourful flair to the classics, blending cultural flavours and spirits in unique and surprising ways. Guests can expect a plentiful selection of traditional Italian cocktails, such as Negronis and Aperol Spritzes, prepared with a creative spin. While Italian classics take centre stage, there's a broad array of libations that pay tribute to Nashville's rich heritage.
The bar has 16 taps that feature a vast majority of local beers and breweries. A robust wine list focuses primarily on Italian and Old-World wines with thoughtful selections from around the world to round out the menu.
Mimo Bar's seeks to be an all-hours destination for visitors and locals from brunch sips to evening night caps, and from pre-dinner cocktails to post-work happy hours.
About Chef Nello
Born in Naples, Italy, Nello always wanted to be a chef and started cooking at just 13 years old at his parents' restaurant. When he was 24, he began working in Michelin-starred restaurants, including those by Chef Alain Ducasse. In London, he went on to work with Chef Marco Calenzo (former Chef de Cuisine at Mio), who offered him a sous chef position at the famed one Michelin-starred Apsleys.
Nello spent two years at two Michelin-starred Noma in Copenhagen, where he intensely studied the practice of fermentation and the natural transformation of food, skills which he will infuse into his innovative approach at Mimo. He most recently spent five years at Mio Restaurant at Four Seasons Hotel Beijing. After being promoted to Chef de Cuisine, Nello earned multiple Chef of the Year awards in Beijing and the restaurant was awarded a Michelin star in 2020 under his leadership.
Chef Nello's team includes seasoned industry professionals Molly Allen as restaurant general manager, Zachary Bryant as pastry chef and David Gutierriez as sous chef.
Stay in Touch
Stay in touch with all the happenings at Four Seasons Hotel Nashville on social media. The Hotel's Instagram can be followed by clicking this link. Mimo Restaurant and Bar's dedicated Instagram page can be found here.
Book reservations starting now for Mimo Restaurant and Bar by calling +1 615 610 6990 or through the Mimo website.
To read more about the team at Four Seasons Hotel Nashville, click here. For information on applying for current vacancies, visit this link.
Be among the first to experience the all-new Four Seasons Hotel Nashville by calling +1 615 610 5001, or booking a stay online.
---
---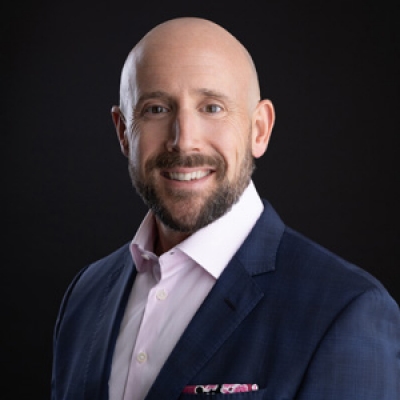 Robert Chinman
Director of Public Relations and Communications
100 Demonbreun Street
Nashville, Tennessee 37201
USA
---
Four Seasons Hotel and Private Residences Nashville
PRESS KIT

Visit Four Seasons Hotel and Private Residences Nashville Website