Back
Metcha Matcha! Discover the World of Japanese Matcha with New Afternoon Tea at Four Seasons Hotel Tokyo at Marunouchi
MAISON MARUNOUCHI and SAYURI take guests on an edible journey through Japan's finest regional matchas
August 16, 2023,
From September 1 to 30, 2023, guests are invited to immerse in the magic of matcha at MAISON MARUNOUCHI, the Parisian-style bistro at Four Seasons Hotel Tokyo at Marunouchi. Crafted in collaboration with the acclaimed green tea brand SAYURI, the Metcha Matcha Afternoon Tea offers an exquisite repertoire of matcha-infused sweets, complemented by a selection of gourmet savouries.
Bright, airy and welcoming, MAISON MARUNOUCHI serves as the ideal venue for discovering regional matcha blends from Shizuoka, Kyoto and Kagoshima — and enjoying them all within the heart of downtown Tokyo.
Reigning supreme in the world of Japanese green teas, matcha is more than just a beverage. This emerald powder permeates the fabric of local culture, whispering tales of ancient ceremonies and offering a unique connection between humans and nature. Its rich history and nuanced flavours have made matcha a revered symbol of Japanese heritage and craftsmanship.
Regional Matchas from SAYURI
Working exclusively with the best tea farmers and organic suppliers across the country, SAYURI showcases Japanese values, traditions and sophistication for a modern global audience. Through its selection of fine teas, this renowned brand shines a light on the simple beauty of everyday moments.
For the collaboration with Four Seasons Hotel Tokyo at Marunouchi, SAYURI has chosen two of its finest matcha teas from each of the following prefectures:
Kyoto (Uji). The Uji River region has the ideal micro-climate for growing tea. The history of Ujicha goes back to the 12th century, when a noted high priest selected this spot to plant his green tea seedlings.
Shizuoka. As the largest green tea growing region in Japan, Shizuoka supplies the most sought-after matchas in the world.
Kagoshima. SAYURI has developed the cultivation of premium green tea in Kagoshima, a leading tea-growing region owing to its mild weather and fertile soil.
Metcha Matcha!
Inspired by the distinct identity and flavour profile of each regional matcha by SAYURI, Executive Pastry Chef Patrick Thibaud presents a selection of six extraordinary desserts. From classic Japanese traditions to modern Western inspirations, each sweet treat offers a different journey into the divine world of matcha.
Kyoto Matcha – traditional - Explore the delightful flavours of Gyuhi, composed of pink gyuhi, rice crumble, and smooth matcha-flavoured cream, and Matcha Latte Mizu Yokan, featuring "Kuro mame" milk kanten, kanten flavoured with matcha, and Shiro An.
Shizuoka Matcha – classic - Matcha Wasambon Tiramisu is a delectable harmony of biscuit soaked in matcha syrup, rich wasambon mascarpone cream, and chocolate coating, while Matcha Mont-Blanc combines contrasting textures like crispy meringue, smooth matcha ganache, and chantilly cream.
Kagoshima Matcha – modern - Relish the perfect balance of Matcha Azuki Macaron with its macaron shell, smooth matcha-flavoured ganache, and Azuki bean paste, and celebrate the bounty of summer with Matcha Yuzu Scone, a bright blend of green tea and citrus.
On the savoury side, enjoy a selection of light bites by Executive Chef Daniel Calvert. Evoking the joy of summertime, the new Afternoon Tea features Fruit Tomato Gazpacho, Coronation Crab with Tapioca and Mango, and Salmon Fishcake with Galangal Mayo. Guests will also find all-time favourites such as Fried Chicken and Marunouchi Sausage Roll on the menu.
Hosted at MAISON MARUNOUCHI from September 1 to 30, 2023, the Metcha Matcha Afternoon Tea is available daily from 11:30 am to 4:30 pm.
Priced at JPY 7,600 (weekday) / 8,800 (weekend) per person. Add sparkling wine for JPY 1,000 per person.
For reservations, call +81-3-5222-5880.
---
---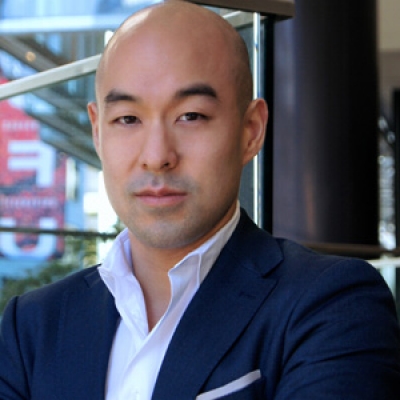 Shingo Kido
Director of Public Relations and Communications
1-2-1 Otemachi
Chiyoda-ku, Tokyo, 105-0021
Japan
---
Four Seasons Hotel Tokyo at Marunouchi
PRESS KIT

Visit Four Seasons Hotel Tokyo at Marunouchi Website