Back
Veteran Hotelier Bob Suri Returns to UAE as the New General Manager at Four Seasons Hotel Abu Dhabi at Al Maryah Island
May 2, 2023,
Four Seasons Hotel Abu Dhabi at Al Maryah Island welcomes Bob Suri as its new General Manager. A Four Seasons veteran of nearly two decades with more than thirty years of international hospitality experience, Suri was previously Resort Manager at Four Seasons Resort Dubai at Jumeirah Beach before spending the past four years as General Manager of Four Seasons Hotel Baku, Azerbaijan.
"It is a great pleasure to welcome Bob back to UAE," says Simon Casson, Four Seasons President, Hotel Operations – Europe, Middle East and Africa. "His total dedication to both his guests and his staff epitomizes our values as a brand, and I'm looking forward to what he will achieve in Abu Dhabi as his Four Seasons career continues to grow."
The Capital's Leading Luxury Hospitality Address
Since opening in 2016, Four Seasons has become the preferred luxury hospitality address in Abu Dhabi, having recently been awarded Five Stars by Forbes for the fifth consecutive year, among other accolades for the Hotel, its spa and wellness centre, and its restaurants – notably the original concept Butcher & Still and Café Milano, an outpost of the famed Italian restaurant in Washington, DC.
With his roots in Four Seasons food and beverage operations, Suri sees great opportunity to further build on the Hotel's shining reputation as a premier dining destination favoured by locals and visitors alike, and he's also looking ahead to the Formula 1 Abu Dhabi Grand Prix in November, having enjoyed a trackside view of the Azerbaijan race for the past several years.
"It's like a homecoming for me, returning to the UAE," says Suri, noting that Abu Dhabi is just a one-hour drive from Dubai, but it's a remarkably different experience. "This city is now a cultural hub on an international scale – a unique distinction in the Middle East. In addition to important landmarks for business such as the Abu Dhabi Global Market and entertainment such as Louvre Abu Dhabi and the Ferrari World theme park, there are concert festivals, film awards, a new cricket league and the exciting new Abrahamic Center, which encompasses a mosque, a church, a synagogue and a forum devoted to nurturing a mutual understanding of faith."
A Legacy of Leadership and Service Excellence
Born and educated in New Delhi, India, Suri joined Four Seasons nearly twenty years ago in the company's hometown of Toronto, Canada as an Assistant Director of Food and Beverage. From there, successive promotions in Canada, Syria and Seychelles led to an assignment as part of the opening team at Four Seasons Hotel Bahrain Bay before moving to his first UAE hotel in Dubai at Jumeirah Beach. As Resort Manager, he oversaw day-to-day operations and a staff of more than 500. In 2019, his achievements earned Suri his first General Manager assignment in Baku, and subsequently positioned him to take on this new role.
"Bob is an exceptional hotelier who will contribute his global Four Seasons experience to Abu Dhabi's ambitious world class destination excellence" notes Sebastien Carre, who recently added the Abu Dhabi hotel to his portfolio as Four Seasons Regional Vice President based in Mauritius. "Bob's experienced leadership and his genuine care for his guests and his team, will undoubtedly nurture an outstanding future for our talented Four Seasons team in Abu Dhabi, and take legendary Four Seasons service experience to greater heights.
Leading the team of 375 people representing 46 nations in UAE's capital at Four Seasons Hotel Abu Dhabi at Al Maryah Island, Suri notes that the bar has been set very high, and he is confident in its future.
"I don't just come to work every day. This is my life, and that's the case with every person at Four Seasons. This is our passion," he says. "We love what we do and we are always genuinely excited to surprise our guests with unscripted acts of kindness."
In his free time, Bob Suri loves cooking at home to unwind, as well as cheering his favourite cricket teams in person or watching them play on TV. With two sons now studying overseas, Bob and his wife Sonia are enjoying Abu Dhabi as empty nesters, along with long-time four-legged companion Cuddles. They love exploring the city, the culture and the people.
"I am excited to live in a new city and as such, community outreach is very big for me. I love to feel fully connected to my surroundings."
---
---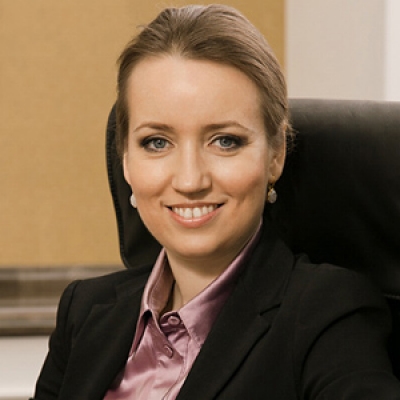 Natalia Lapshina
Director of Public Relations and Communications
P.O. Box 107032, Al Maryah Island
Abu Dhabi,
United Arab Emirates
---
Four Seasons Hotel Abu Dhabi at Al Maryah Island
PRESS KIT

Visit Four Seasons Hotel Abu Dhabi at Al Maryah Island Website