Back
Rendezvous for Romance: Four Seasons Hotel Kyoto Unveils Magical Experiences for Couples at Fuju Lounge
The atmospheric teahouse enchants with seasonal splendours all year round
March 6, 2023,
This spring, Fuju lounge at Four Seasons Hotel Kyoto introduces two remarkable dining experiences for couples. The Sukiya-style teahouse is situated just beside Shakusui-en, the 800-year-old pond garden at the heart of the Hotel.
Lovebirds can immerse in traditional Japanese culture and artistry, while gazing out at spectacular seasonal views – from the cherry blossoms of spring and the lush greens of summer, to the vivid foliage of autumn and the crisp beauty of winter. The surface of the pond paints a poetic reflection of nature's magnificence, broken occasionally by a swimming koi fish or two.
"Springtime here is especially magical, with up-close views of the blooming sakura trees in our very own garden," shares Giovanni Battista D'Alessandro, Director of Food & Beverage and Culinary Operations. "Kyoto's most popular cherry blossom spots are visited by hundreds of people every day. Fuju, however, is a secret place where you can soak in the beauty of sakura in a tranquil and intimate setting."
Each moment resonates with the wonder of Kyoto's vibrant history. Once the domain of a noble samurai, Shakusui-en pond garden is described in the 12th-century epic poem, The Tale of the Heike. The teahouse itself rejoices in the sophistication of simplicity, with each design detail drawing on classical Japanese aesthetics. Note the use of locally sourced cypress and cedar wood, held together almost entirely without nails, and the traditional umbrella that gazes down from the wooden ceiling.
Starting March 1, 2023, Fuju lounge introduces two special epicurean experiences for couples to enjoy during sakura season – and beyond.
In Full Bloom: Candlelit Dinner by the Pond
This signature Fuju experience is tailormade for couples, whether on their honeymoon or celebrating their silver anniversary. Share a candlelit epicurean journey, framed by the blossom-laden branches of cherry trees in Shakusui-en pond garden.
Love blooms anew in this enchanting setting, where pink petals dance softly in the spring breeze and drift across the shimmering surface of the pond.
Exquisite flavours offer the perfect accompaniment to an unforgettable Hanami experience. Crafted by Chef Kenji Katsura, the Japanese bento dinner is filled with sought-after seasonal ingredients and prized delicacies. Guests can also explore an indulgent Western menu by Brasserie's Chef de Cuisine Ryuji Koga, who has honed his skills at Michelin-starred restaurants across Paris and Tokyo.
Available in every season, this dining experience may be paired with the finest local Sakes (including a limited-edition Sake brewed especially for Four Seasons) or wines selected by expert Sommelier Takashi Nakano. Four Seasons guests can also enjoy this culinary journey in the privacy of their Residential Suite.
Available all year round, starting March 1, 2023
Choice of Japanese Bento Dinner or 5-course Western Dinner: JPY 50,000 for 2 guests, JPY 25,000 per additional guest
Sake/Wine Pairing: JPY 12,000 (regular), JPY 18,000 (premium)
One week advance reservation required
Seasons of Joy: Japanese Afternoon Tea

From springtime sakura to autumn vibrancy, the colours of nature offer the perfect backdrop to this alluring feast. Discover a superb tea set of sweets and savouries, intricately arranged in a two-layered bento box and served with a cup of matcha, green tea or hojicha (roasted green tea, originating in Kyoto). Each moment feels all the more memorable when gazing out at the marvellous seasonal vistas of the Japanese pond garden.
Available all year round, starting March 1, 2023
2:00 to 5:00 pm, Friday to Sunday and national holidays
Fuju Japanese Tea Set: JPY 6,500 per person
Two-day advance reservation required
For reservations at Fuju lounge, contact the Hotel at +075-541-8288. All prices listed above are subject to taxes and service charge.
---
---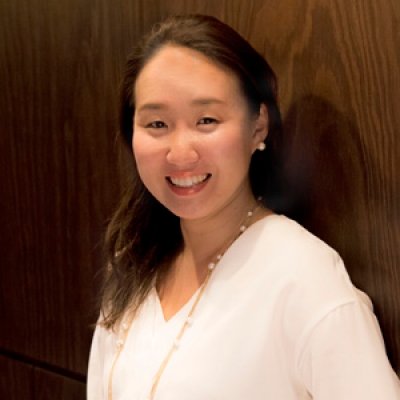 Naoko Tokunaga
Director of Public Relations, Sales and Marketing
445-3, Myohoin Maekawa-cho, Higashiyama-ku
Kyoto, 605-0932
Japan
Shiho Kawanobe
Public Relations and Communications Coordinator
445-3, Myohoin Maekawa-cho, Higashiyama-ku
Kyoto, 605-0932
Japan
---
Four Seasons Hotel Kyoto
PRESS KIT

Visit Four Seasons Hotel Kyoto Website