Back
Four Seasons Resort Maui at Wailea Welcomes the Return of Travellers to Support Island Recovery Efforts This Fall
Led by a new "Maui Strong" offer, visitors are encouraged to come back and give back to the island through thoughtfully curated experiences that connect guests to culture, community, and conservation
September 14, 2023,
As travellers look to support Maui's recovery efforts this fall, Four Seasons Resort Maui at Wailea invites guests to come back, and in turn, give back to the island through thoughtfully curated offers and programming that celebrate and support community, culture, and conservation.
Maui Strong Offer
The Maui wildfire is Hawaii's most severe natural disaster ever. Hawaii Community Foundation created the Maui Strong Fund to provide financial resources that can be deployed quickly, with a focus on rapid response and recovery. In turn, the Resort has developed a Maui Strong offer, in which guests can dedicate a portion of their Resort stay directly back to where it is needed most in the community. Upon selecting this option, guests will contribute up to USD 200 for each night of their stay. Every cent of the donation is directed toward the Maui Strong Fund. The Maui Strong offer is available for reservations now through December 15, 2023.
"The outpouring of concern and generous support from our guests around the globe who feel a profound connection to our island community has been overwhelming and deeply appreciated," says Four Seasons Resort Maui General Manager Ben Shank. "As we move forward, Maui finds itself managing a double crisis - the devastating tragedy on the West Side and now, the resulting impact on the entire island's economy. While we grieve for our 'ohana in Lāhainā and remain dedicated to supporting all those directly affected by the wildfires, we also acknowledge the urgent need to welcome back visitors to all other parts of the island, which are still open and beautiful."
Situated on the south side of Maui on the Wailea Coast, the Resort's new slate of guest experiences is designed to celebrate and support the local community and economy, and to help speed the recovery of those who have already suffered so much.
"Love for Lāhainā" Pop Up Series
Beginning October 1, 2023, Four Seasons Resort Maui presents Love for Lāhainā, a series of culinary pop-up events developed to support the hospitality industry and farmers across the island who have been directly impacted by the recent wildfires on the island's West Side. Popping up every Sunday in October, diners will enjoy signature dishes from celebrated Lāhainā restaurants and beloved chefs, as they simultaneously give back directly to those who have lost their jobs and homes.
The October Love for Lāhainā series includes:
October 1, 2023: Papa'aina by Chef Lee Anne Wong
October 8, 2023: Māla Ocean Tavern by Chef Kalei Ducheneau
October 15, 2023: Canoe Plant Dinner by Chef Samual Taganeca
October 22, 2023: Fleetwood's on Front St. by Chef Eric Morrissette
October 29, 2023: Chef Isaac Bancaco for his Lāhainā 'Ohana
Each event will feature a three-course prix fixe family-style menu for USD 95++ per person, and includes a glass of Champagne compliments of Love for Lāhainā sponsor Laurent-Perrier.
Space is limited, and reservations are highly recommended to secure seats. Call 808 874 8000 or book online.
Cultural and Destination-Driven Hawaiian Fall Experiences - October 1 – December 15, 2023
Fall programming at Four Seasons Resort Maui features a variety of complimentary activities from hands-on environmental experiences to workshops led by some of the island's most notable artists, and much more. The fall schedule, available from October 1 to December 15, 2023, is offered in addition to the Resort's robust calendar of cultural, culinary, and wellness activities, including the Resort's "Live Aloha" program, designed by Director of Hawaiian Programs Aunty Wendy Tuivaioge, to connect guests authentically to the Hawaiian culture.
"Through life's ebbs and flows, our spirit of aloha remains strong and steadfast," says Aunty Wendy. "I define aloha as a way of existence, of living in harmony with all those around you, in the spirit of love, compassion, and grace. It's oftentimes hard to put into words ... the best way to understand aloha is to visit Hawaii and experience it firsthand."
A sampling of the complimentary 2023 Fall Experiences at Four Seasons Resort Maui includes:
Art of Botanical Block Printing - Drawing inspiration from the island's natural beauty, design a botanical stamp and print stationery with fine art block artist Susanna Cromwell.

Poke Pop-Up - Sample different variations of one of Hawaii's most beloved dishes: poke. Paired with Maui Brewing Co.'s handcrafted beer, this pop-up featuring the Resort's talented culinary team is a guest favourite.

Coral Reefs 101 - Learn about the delicate ocean ecosystem and how to restore and protect it through an onshore class and a hands-on snorkel experience led by Maui Undersea Adventures.
Discover the many Four Seasons Resort Maui Fall Experiences here.
Dos Hombres Cocina
The Resort welcomes guests, visitors and residents to experience Dos Hombres Cocina through December 2, 2023. A collaboration with artisanal mezcal brand Dos Hombres, from friends and former co-stars Aaron Paul and Bryan Cranston, the pop-up features a Hawaii-meets-Oaxaca menu utilizing fresh local ingredients effortlessly paired with inspired Dos Hombres craft cocktails. As part of the Resort's new Maui Strong offer, 100 percent of proceeds from the purchase of every signature Cantarito cocktail will go toward the Maui Strong Fund.
Mālama Hawaii
Guests who find themselves visiting the island with a renewed outlook and thoughtfulness for the environment can participate in the Resort's Mālama Hawaii experience that allows visitors to give back the island in a meaningful way.
As needs continue to evolve, the Resort's Sustainability Manager Taylor Fujimoto has also developed timely voluntourism opportunities, which can be arranged through the Concierge.
Four Seasons Resort Maui at Wailea looks forward to welcoming guests to its warm and inviting shores this fall. For more information or reservations, visit fourseasons.com/maui or call 808 874 8000.
---
---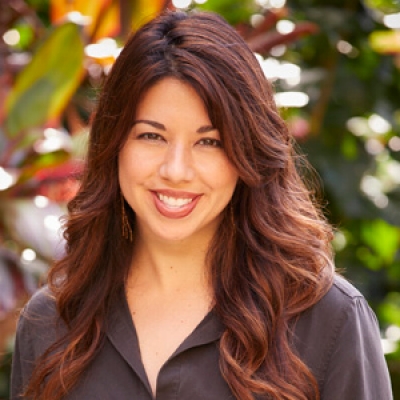 Crissa Hiranaga
Senior Director of Public Relations and Communications
3900 Wailea Alanui Drive
Wailea, Maui, Hawaii 96753
USA
---
Four Seasons Resort Maui at Wailea
PRESS KIT

Visit Four Seasons Resort Maui at Wailea Website