Back
Fête Into Fall at Four Seasons Hotel Houston
Discover and celebrate with seasonal experiences at Houston's downtown destination
September 6, 2023,
With the end of summer, one of Houston's most desirable seasons readies to take the stage, bringing stellar weather and an abundance of experiences to enjoy. Four Seasons Hotel Houston offers the ideal base camp from which to take in the fall sights, sounds, and flavours of America's fourth-largest and most diverse city, with an exciting lineup of activities and experiences of its own – right in the heart of vibrant H-Town.
"The fall season is absolutely one of Houston's most exciting – the whole town is abuzz," says Tom Segesta, General Manager of Four Seasons Hotel Houston. "Our downtown destination is no exception as the Hotel brings so many great ways to experience our great city, all served up with Houston's very best hospitality."
The Hotel's seasonal special events for fall 2023 include:
September: Sip and celebrate on the resort-style Pool Deck during Spritz September, and enjoy specials on refreshing Aperol Spritz. Take in the September sun, play pool games, and enjoy the delectable poolside food and drink with friends.
September: The month-long Garrison Brothers' Hye Fashioned Takeover celebrates America's favourite classic cocktail: The Old Fashioned. Bayou & Bottle bartenders have put their own spin on this noteworthy masterpiece in creating the HyeWayMan, using Garrison Brothers Small Batch Texas Straight Bourbon Whiskey, accented by rich Texas flavour of chicory pecan bitters and smoked paprika. For every tagged social media post, Garrison Brothers will make a donation of USD 2 to Boot Campaign to support their life-changing programs for veterans and military families.
September 6: Raise a glass to the Official Drink of H-Town competition. Join Houston's top bartenders as they create original cocktails and compete for the annual honour, benefitting Southern Smoke Foundation and USBG's Houston chapter. Taking place from 6:00 to 8:30 pm, tickets are priced at USD 35 and include 3-ounce tastings of competing cocktails, signature small plates from Bayou & Bottle and Toro Toro, and musical entertainment provided by a BELLOSOUND DJ Flash Gordon.
September 18-24: Toast to National Negroni Week with a flight of Negroni cocktails at Bayou & Bottle. Also available individually, the three flight versions feature gin, mezcal, and bourbon bases. The flight is priced at USD 17, with a portion of proceeds benefitting Slow Food.
September 29, 30; October 27, 28: November 24, 25: Delight the senses at Ben Jackson's live one-man show, Magic, Music & Mayhem. This one-of-a-kind performance breathes new life into the ancient art by showcasing magic's vitality in a truly immersive, close-up experience. Tickets from USD 55.
September 29: In celebration of Octoberfest, guests can join a Four Seasons chef for a Pretzel Making Class. Paired with traditional German snacks and beer, guests will twist and season their pretzels in this two-hour experience is priced at USD 75 per person.
October 1 - 31: Embrace the flavours of fall and Bavarian tradition by celebrating Octoberfest at Bayou & Bottle. In addition to specials on German beer, a traditional Octoberfest menu will be available for USD 17, which includes Soft Pretzel Rods With Cheese Dip, Bavarian Bratwurst With Whole Grain Mustard, Pastrami Slices, Cambozola Triple Cream Soft-Ripened Blue Cheese, Muenster Cheese, Sauerkraut, and Cornichons. Lederhosen are optional.
October 3 - November 5: The spirit of the season will be in full swing at Toro Toro for Dia de los Muertos, the celebration that calls to remember family and friends, and bring their stories, memories, and lives back to life through food, drink, and sharing. The acclaimed pan-Latin steakhouse by Richard Sandoval will feature extraordinary dishes incorporating elements from the bar, paired with tantalizing drinks infused with elements from the kitchen. Reservations recommended.
October 4: In celebration of National Taco Day, Toro Toro will feature specials on its delectable Carne Asada Tacos. While there, guests can enjoy the new cocktail menu, featuring five new handcrafted cocktails, including La Rosa – an herbal approach to a classic martini, with prickly pear gin, purple carrot vodka, Madeiria, and roasted pistachio oil; Loquito Por Ti – showcasing butterfly pea flower-infused Charanda, morita pepper syrup and chipotle tincture, and grape Fanta; and Manhattan con Elote – a Latin-inspired Manhattan, using corn whiskey, corn liqueur, mole bitters, and a mezcal rinse.
October 4, 5: Bandista will play host to a Michelin-starred bar pop-up featuring Bresca, Jônt, and the upcoming Press Club. The pop-up, starring visiting Beverage Director Will Patton, will take place each night from 5:00 pm to 12:00 midnight. Bresca is a contemporary Parisian bistro showcasing techniques rooted in France but influenced by regionality, with an innovative and modern cocktail program, which evolves seasonally. In addition to being awarded a Michelin star, Bresca earned the Michelin Exceptional Cocktails Award, and was named one of the Top 10 US Restaurant Bars by Tales of the Cocktail. Jônt is a 14-seat chef's counter, which takes guests on a culinary journey through a progressive tasting menu focusing on the simple, yet luxurious, ingredients around the world with deep inspiration from Japanese cuisine. It holds two Michelin stars and is widely known as one of DC's most in-demand seats. Press Club will open in early 2024. The pop-up will feature four Bresca, Jônt, and Press Club house cocktails and one collaboration cocktail, ranging from USD 20 to 40 each. Reservations are required for 90-minute seatings on this special evening, which benefits Camp H-Town. Bandista will pop-up at Bresca October 9, bringing a taste of H-Town to DC.
October 13: Four Seasons plays host to Respect the Rosé, the gala event of The Southern Smoke Festival. Seven of the country's most talented chefs will unite and collaborate on a multi-course extravaganza, complemented by a collection of first-class rosés and other celebrated wines. Guests are highly encouraged to dress up in their swankiest 007/Monte Carlo attire for this event, featuring Sarah Grueneberg (Chicago; James Beard Best Chef: Great Lakes, 2017), Michael Hudman and Andy Ticer (Memphis), Rebecca Masson (Houston), Ryan Prewitt (New Orleans; James Beard Best Chef South, 2014), Jason Stanhope (Charleston; James Beard Best chef: Southeast, 2015), and Stephen Stryjewski (New Orleans; James Beard Best Chef: South, 2011). Proceeds from Respect the Rosé benefit "Behind You," Southern Smoke Foundation's mental health program that includes no-cost counselling to food and beverage workers.
October 25 – 28: Get spirited with Potions & Elixirs, an All Hallows Eve-themed experience at Bandista. Dress up and step behind the bookcase for specialty spooky cocktails served by the best vampire bartenders in Houston. Reservations required.
November 2: Oenophiles are invited to Toro Toro for a special Carne & Caymus Wine Dinner. A spectacular five-course dinner, created by Executive Chef Paul Peddle, will feature five meat courses, including beef, bison, antelope, and lamb, paired with renowned Caymus wines, including the prized Caymus Special Select Cabernet Sauvignon. This evening of bold, intoxicating flavours requires reservations and is priced at USD 175.
November 8, 9: Bandista welcomes Haley Merritt and the award-winning bar team from Dallas' Midnight Rambler for a special two-night pop-up engagement. Widely recognized as the best bar in Dallas, the subterranean Midnight Rambler will showcase four house cocktails and one collaboration cocktail, ranging from USD 20 to 40 each. 90-minute seatings are available by reservation, with proceeds benefitting Camp H-Town. Bandista popped-up at Midnight Rambler in June as part of the Texas Lightning Classic, showcasing Texas' best bars.
November and December: The Hotel is preparing for a busy holiday season, with festive highlights including the Annual Tree Lighting, Thanksgiving Brunch, Gingerbread Tea, Christmas Brunch, and New Year's Eve parties.
Four Seasons Hotel Houston is also offering these season-long offerings:
Sugar & Spice Spa: Guests of The Spa and Nail Bar are invited to experience a luxurious fall-themed body or nail treatment between September 23 and November 30. The Sugar and Spice Body Scrub & Massage begins with a cinnamon sugar scrub; followed by a nourishing application of body butter with cold-pressed coconut and cacay oil, shea butter, safflower oil, and apricot oil; and concludes with a therapeutic massage. This 80-minute experience is priced at USD 300. Guests can also enjoy a Sugar and Spice Nail Treatment, in which nails are trimmed, filed, and shaped while fingers and toes are hydrated with warm notes of sugar and spice. A polish to perfection using Zoya Natural Nail Polish or Dazzle Dry Nail Lacquer follows. These 60-minute treatments are priced from USD 75 (manicure) and USD 85 (pedicure).
Silent Disco, Karaoke & More: The Events team at Four Seasons is on-hand to create customized private parties in the Hotel's impressive Topgolf Swing Suites. Whether a silent disco, karaoke party, sporting event, reality TV premiere, awards show or election party, this unique space is ideal for privacy with a truly unique experience. Personalized menus from Bayou & Bottle can include interactive culinary elements, private bartender, and more. This entirely customizable experience for up to 25 guests starts at USD 45 per hour and requires reservations.
Flavours of Fall: Welcome the Autumn Equinox with a visit to Bayou & Bean, where the new fall menu delights. The seasonal additions, available starting September 23, feature a Cranberry Orange Muffin, Apple Pie Danish, Cream Cheese Danish, Spiced Maple Oat Scone, Pumpkin Spice Latte, Honey Oat Milk Latte, and Cinnamon Roll Coffee. Bayou & Bean is open daily from 6:30 am to 2:00 pm for to-go (or stay) breakfast and lunch.
Fashionably Fall: Guests of the Hotel have complimentary access to Vivrelle's on-property collection of luxury accessories from brands including Prada, Gucci, Dior and more. Guests can swap out styles from the Hotel's thoughtfully curated rotating collection throughout the duration of their stay, ensuring the perfect accessory for any occasion.
Fall Fragrance: Krigler, the Hotel's boutique outpost of the famed perfume house introduces a new luxury candle for the fall season. The new limited-edition Opus Bronze Sierra Vista 2142 candle presents a sultry, yet fresh scent boasting rich notes of sandalwood, bergamot, jasmine, and lavender, carefully interwoven with sublime notes of cedarwood, amber and tonka bean. The organic soy wax is infused with a 17 percent perfume base of Sierra Vista 2142, which was first introduced in 2014, and is free of GMOs and mineral elements. With a burn time of 40 to 45 hours, the candle is housed in a sandy-bronze glass vessel handmade by French glassmaker Biot in the South of France. The Opus Bronze Sierra Vista 2142 candle is available for USD 175.
Latin Live: Toro Toro features live Latin musical entertainment each Tuesday from 6:30 to 9:30 pm. Alongside the music, guests delight in Richard Sandoval's pan-Latin menu, offering a twist on the contemporary steakhouse experience with pan-Latin influences, and Asian dishes. Reservations are recommended.
Weekend Brunch: Bayou & Bottle's Weekend Brunch offers flavourful cuisine inspired by Houston's melting pot of cultures. Available Saturdays and Sundays from 11:00 am to 3:00 pm, the a la carte menu, created by Chef Gabriela Jimenez and Executive Pastry Chef Krystin McCarley, features big flavours in dishes such as Captain Crunch French Toast; Shrimp & Grits with maple pork belly and cioppino; Bananas Foster Pancakes; Hot Fried Chicken & Waffles; Pop Tarts; and the Must Have Texas Pecan Sticky Bun, with caramel and choice of ice cream. Inventive brunch cocktails and an extensive Bloody Mary bar with more than 100 hot sauces provide the perfect liquid complement.
Whet Your Whistle Welcome: In-house guests are invited to enjoy a complimentary tasting of Bayou & Bottle's signature Dr. Pepper Old Fashioned, guided by one of the Hotel's Certified Bourbon Stewards Fridays from 2:00 to 4:00 pm. Saturdays offer complimentary tequila tastings from 2:00 to 4:00 pm.
Burger Wednesdays: Indulge in Bayou & Bottle's famous Brisket Burger for just USD 6 or kick it up with Chef Gaby's weekly "kicked-up" version for USD 15 every Wednesday from 11:00 am to 2:00 pm.
Mixology Class: With this expert-led private experience, groups up to 12 guests will be led through a creative and interactive mixology class by one of the Hotel's talented bartenders. This 90-minute class includes two cocktails and bar snacks, and is available from USD 75 per person.
Bourbon Tasting Experience: Dive deep into the world of "America's spirit" during a private bourbon tasting at Bayou & Bottle. Led by one of the bar's Certified Bourbon Stewards, guests are guided through a curated tasting from a selection of more than 200 whiskies. This one-hour tasting is customizable and is priced from USD 100 per person.
Picnics in the Park: Just steps from the Hotel is Discovery Green, the perfect venue for a fall picnic. Picnics in the Park present guests with an effortlessly enjoyable 90-minute personalized picnic experience, which includes a picnic set on a blanket in one of the park's most picturesque areas. All the fixings for a memorable picnic (including welcome drinks; traditional, vegetarian, or vegan cuisine options; and bottled water) are provided. Enhancements include, but are not limited to, Champagne, wine, and caviar service. Picnics in the Park start at USD 75 per person must be booked in advance.
POWA + Joga by Sphere: Take in a fun, high-intensity 30-minute POWA by Sphere workout every Wednesday and Saturday at 10:00 am and 6:00 pm; or a 45-minute Joga yoga-flow class Wednesdays and Saturdays at 10:45 am and 6:45 pm. Meaning "play" in Portuguese, Joga uses resistance bands and 6, 10, or 20-pound slam balls for low-intensity workout, mixing light strengthening exercise into a playful flow. Created by fitness partner Michael Chabala, both sessions are priced at USD 35 per person.
Guests are invited to plan ahead and save with the Advance Purchase offer, which includes up to 25 percent off the room rate when booking at least seven days in advance. For more information, visit online, call 800 734 4114 or contact your travel professional (chain code FS). 
---
---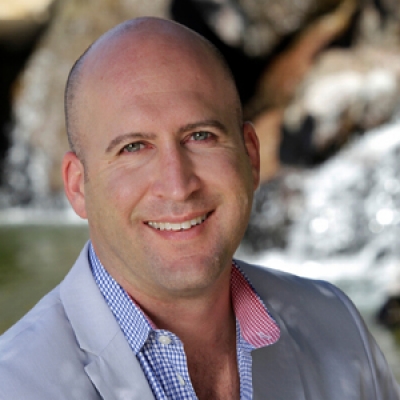 Brad Packer
Senior Director of Public Relations and Communications
1300 Lamar Street
Houston, Texas 77010-3017
USA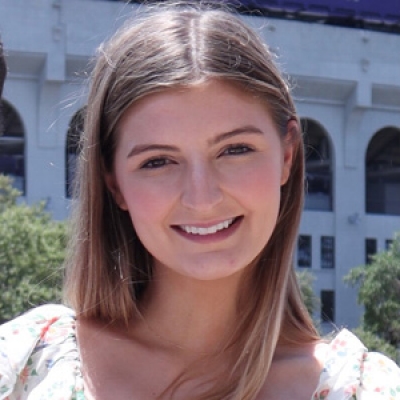 Grace Ryan
Digital Marketing and Communications Manager
1300 Lamar Street
Houston, Texas 77010
USA
---
Four Seasons Hotel Houston
PRESS KIT

Visit Four Seasons Hotel Houston Website