Back
Rediscover the Joy of Gastronomy with Four Seasons Japan Collection
A sun-splashed brunch up in the clouds. Afternoon tea by an enchanting pond garden. An orchestra-like culinary performance led by a master conductor. Storied cocktails steeped in myth and legend.
These are just some of the gastronomic experiences that await guests at Four Seasons Japan Collection. Embark on a journey of exquisite flavours, unfolding across spectacular settings in Kyoto and Tokyo. Concept-led design creates a strong sense of place, while warm yet impeccable service elevates each moment from welcome to farewell.
"The best memories are often anchored in gastronomy. Recognising this, our team has crafted a selection of superlative dining and drinking experiences for guests," notes Andrew De Brito, Regional Vice President. "Whether or not you are staying with us, be sure to explore our intricately designed food and beverage offerings."
Long celebrated for its culinary excellence, Four Seasons Hotels and Resorts currently holds 28 Michelin stars across 21 restaurants around the world – the most stars held by a single luxury hospitality brand.
With two hotels in Tokyo and one in Kyoto, Four Seasons Japan welcomes global travellers and local residents with equal warmth. Discover award-winning restaurants and bars that are wonderfully versatile, ideal for everything from epicurean adventures to romantic dinners, power meetings to social celebrations. Captivating seasonal menus are unveiled throughout the year, inspired by Japan's magnificent landscapes and sought-after local produce.
At Four Seasons Hotel Kyoto, beloved drinking and dining experiences are being reimagined with fresh flair. Wrapped in the embrace of history, nature and artistry, this urban haven puts culinary craftsmanship centre stage.
At Four Seasons Hotel Tokyo at Marunouchi, all-new culinary experiences await – thanks to an ambitious food and beverage transformation led by the energy and vision of a new team. This remarkable dining destination is already blazing a trail of accolades.
At Four Seasons Hotel Tokyo at Otemachi, experience vibrant gastronomy above the clouds. Perched on the 39th floor, the sky-high restaurants and bar are framed by mesmerizing views of the Imperial Palace Gardens and Tokyo city.
Highly Acclaimed Restaurants
Culinary symphonies for the discerning palate
Four Seasons Hotel Tokyo at Marunouchi welcomes gastronomes to SÉZANNE, where Chef Daniel Calvert presents classically rooted, regionally inspired French cuisine. The restaurant won its first Michelin star and debuted at #17 on Asia's 50 Best Restaurants list within a year of opening its doors. Updating classic recipes through modern techniques, Daniel constructs each dish with precision and a deft touch. The culinary journey is completed with a classical dessert experience by Executive Pastry Chef Elwyn Boyles and highly personalized service by Restaurant Manager Simon Macri and his team. The poetic interiors by André Fu speak a language of relaxed luxury, layered with fine Japanese detailing.
Sparkling with a newly acquired Michelin star, est at Four Seasons Hotel Tokyo at Otemachi is another must-visit for epicures. Chef Guillaume Bracaval crafts contemporary French cuisine shaped by the rhythms of nature and the terroir of Japan, while Pastry Chef Michele Abbatemarco composes artistic desserts with premium products like wasanbon (Japanese sugar) and kanten (seaweed jelly). With a focus on eco-conscious practices, the team sources 95 percent of ingredients from within Japan and employs a root-to-shoot approach in the kitchen.
At Four Seasons Hotel Kyoto, head to Sushi Wakon for refined Edo-style sushi, served in an atmosphere of understated elegance. A meal along the 8-metre-long Hinoki counter promises to be unforgettable: watch in wonder as world-class chefs craft each stunning dish. Decorated with handcrafted furnishings and artworks, Sushi Wakon also features two private dining rooms.
Seasonally Inspired Afternoon Teas
An edible homage to the seasons
Linger over a wondrous afternoon tea at Brasserie at Four Seasons Hotel Kyoto. Each season brings new inspirations, from dancing pink petals in springtime to vivid red-yellow leaves in autumn – these natural beauties can be glimpsed from the restaurant itself! Soak in the true spirit of Kyoto over a curation of seasonal sweets by Pastry Chef Reiko Yokota, who combines confectionary influences from France, Japan and USA.
Led by Michelin starred Chef Daniel Calvert, MAISON MARUNOUCHI hosts a lively afternoon tea in the heart of Tokyo. Pastry Chef Elwyn Boyles uses micro-seasonal ingredients such as plum blossoms, yuzu blossoms and a variety of citrus fruits to construct a beautifully balanced repertoire of sweets and cakes. High tea at this bright and airy Parisian-style bistro is backdropped by gliding Shinkansen bullet trains and glittering cityscapes.
In the elite business district of Otemachi, afternoon tea at THE LOUNGE is framed by views of the Imperial Palace Gardens and Tokyo's iconic skyline. Executive Pastry Chef Yusuke Aoki, an award-winning chocolatier, reinvents teatime traditions by weaving together classic European and Japanese elements to create delightful confectionaries.
Stunning Al Fresco Settings
A breath of fresh air
Discover not one but two panoramic rooftop terraces at Four Seasons Hotel Tokyo at Otemachi. Perched 200 metres above the Tokyo streets, these gorgeous venues offer some of the best views and sunsets in town: the gracious grounds of the Imperial Palace Gardens, the iconic sweep of Tokyo's skyline, and even the majestic contours of Mt. Fuji on clear days. As extensions of PIGNETO and est, the twin terraces offer a range of gourmet experiences through spring, summer and fall months.
At Four Seasons Hotel Kyoto, meanwhile, one is surrounded by nature and history. At the heart of this urban retreat lies Shakusui-en, an 800-year-old Japanese pond garden that finds mention in the 12th-century epic poem, The Tale of the Heike. Take in enchanting vistas of this treasured setting from the waterfront terrace, tailormade for golden-tinged brunches, sunset Champagne toasts, and nightcaps under starry skies. Or meet at FUJU for wagashi (traditional Japanese sweets), matcha tea and premium Kyoto sake, all framed by a magical play of reflections across the pond. The adjacent Shakasui-tei tea ceremony pavilion invites guests to immerse in the time-honoured tea culture of Japan.
All-Day Venues with a View
Power lunches to leisurely brunches
Those in Tokyo enjoy access to two incredibly versatile Four Seasons venues. At MAISON MARUNOUCHI, located within a mere five-minute walk of Tokyo Station, a warm and welcoming ambience awaits from morning to night. Meet, connect and celebrate with friends or business associates at this lively French bistro, where all-time favourites are elevated by Daniel and presented against intriguing cityscapes.
At PIGNETO, soaring high above the prestigious business district of Otemachi, savour Italian classics and heritage recipes revived by Chef Yoshihiro Kigawa, who mastered his craft in the kitchens of Sicily, Milan and Florence. Also on the menu: handcrafted pizzas by maestro pizzaiolo Alessandro Deleo from Naples. Sit with friends and family by the open kitchen, or head out to the stylish terrazza for an informal lunch with colleagues.
In the light-filled environs of Brasserie in Kyoto, guests can explore a relaxed yet refined menu by the award-winning Head Chef Ryuji Koga. Meet business associates for a working dinner by the fireplace, or share a delicious feast with family and friends at the attached waterfront terrace.
Destination Bars and Lounges
Liquid stories in storied settings
Pay homage to the art of drinking at VIRTÙ in Otemachi, where futuristic Tokyo meets old-world Paris. The talented bartending team reinterprets classic French flavours through modern Japanese techniques. The exemplary cocktail list is further elevated by micro-seasonal touches. At this avant-garde drinking destination, lavish European aesthetics blends effortlessly with Art Deco influences. The Bar Masters series promises plenty of excitement round the year.
Ideally situated in the heart of Marunouchi, The Bar and Champagne Lounge offer an ideal rendezvous point for drinks – from after-work cocktails crafted by Bartender Koichi Urata to pre-dinner Champagnes by the glass, curated by Sommelier Nobuhide Otsuka. Just steps away, MAISON MARUNOUCHI offers additional delights such as seasonal cocktails, free flow packages, and a wide selection of Champagnes – an extension of the world-class collection at SÉZANNE.
At FUJU in Kyoto, wrapped in gorgeous vistas of the Japanese pond garden, guests can explore a collection of fine sakes or savour golden-hour panoramas over a bottle of Champagne out on the terrace.
---
---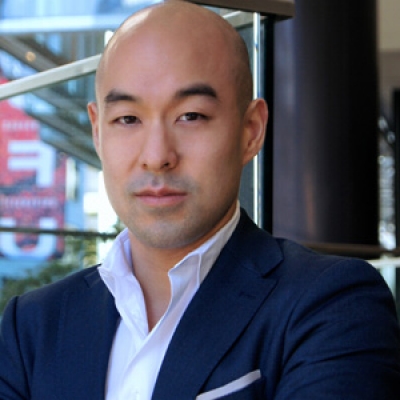 Shingo Kido
Director of Public Relations and Communications
1-2-1 Otemachi
Chiyoda-ku, Tokyo, 105-0021
Japan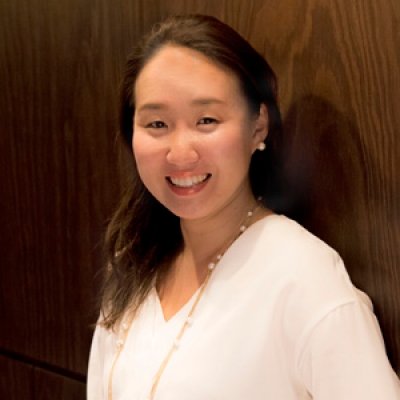 Naoko Tokunaga
Director of Public Relations, Sales and Marketing
445-3, Myohoin Maekawa-cho, Higashiyama-ku
Kyoto, 605-0932
Japan
---
JAPAN by Four Seasons
PRESS KIT

Visit JAPAN by Four Seasons Website